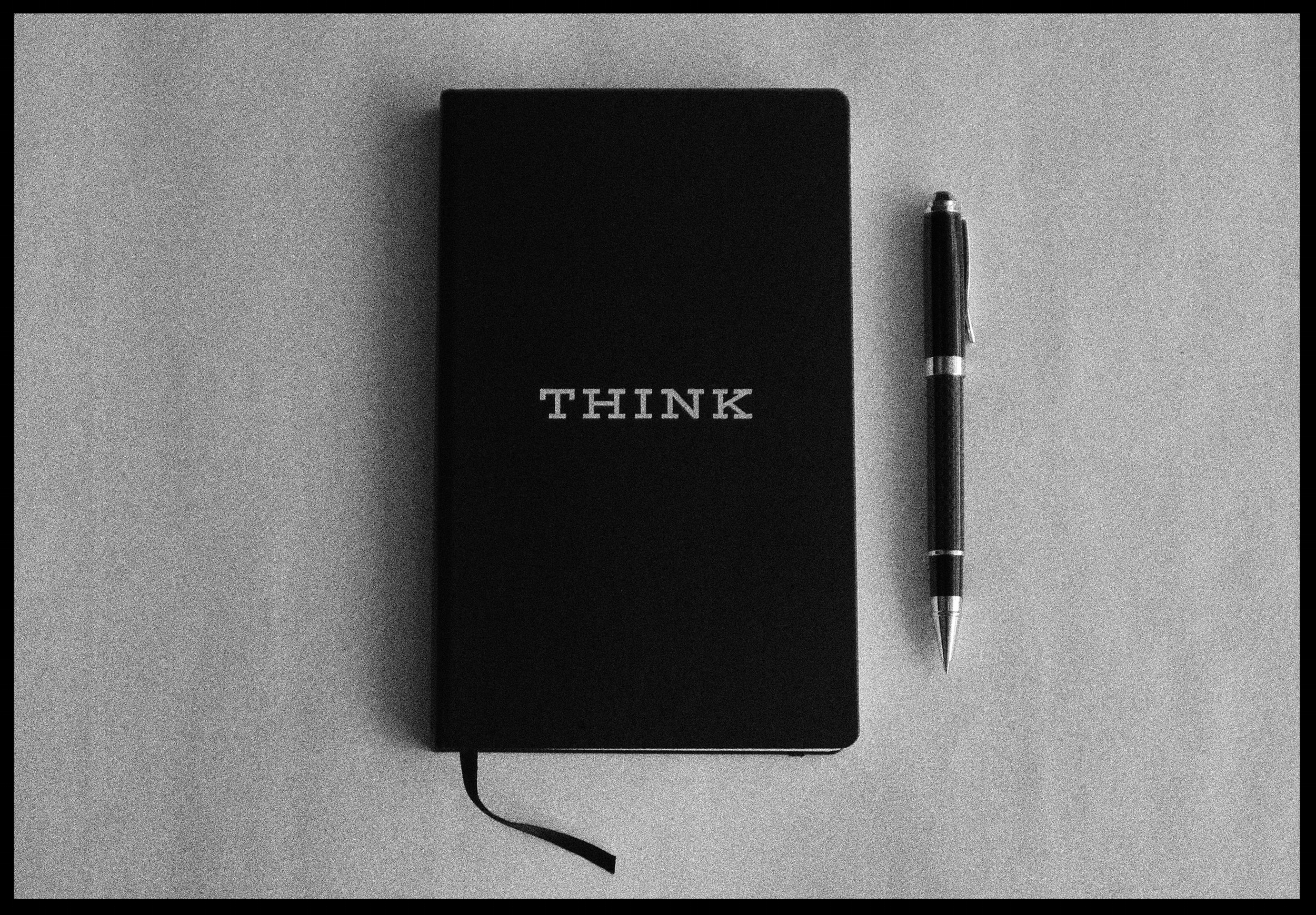 Over the past year or so, if you visited any coffee hangout, co-working space, company office, or business conference, you must have noticed a change in business culture: Millennials have made handwritten note-taking cool again. Take note; note-taking is back!
It's true, pen and ink are once again common tools for journaling, goal setting, and, note-taking. As it turns out, scientific research supports the idea that handwriting directly correlates to improved learning and retention. Essentially, putting pen to paper helps solidify a concept in the writer's brain. While desktops, laptops, tablets, and smartphones aren't going away, pen and paper are no longer viewed as an antiquated, or worse, unfashionable writing method.
The standard paper apparatus appears to be a small black notebook often emblazoned with white letters on the cover stating Think, Success, or Dream. This is probably a better marketing approach than using Failure, Idiotic Thoughts, or Nightmare on the cover. But what about the pen itself? Is there a common instrument that these trail-blazing practitioners prefer? As it turns out, the answer is yes.
For those people using the ubiquitous black notebook, the pen absolutely matters. Purely anecdotal evidence suggests that these purveyors of style prefer superior writing instruments. In essence, all that is old is new again and your pen of choice is a statement of your personal brand. A cheap, plastic, throwaway pen simply does not make the grade. If you think about it, this is where the fun comes in as purchasing a fine pen or receiving one as gift is a reflection of who you are, or who you aim to be in the world. Choose wisely.
One brand, Smokin' Hot Pens has blended two unique worlds; finely crafted writing instruments with fine cigars. Handmade by master craftsman Scott Coats, he creates individual works of art emulating the cigar's glorious artwork on its band.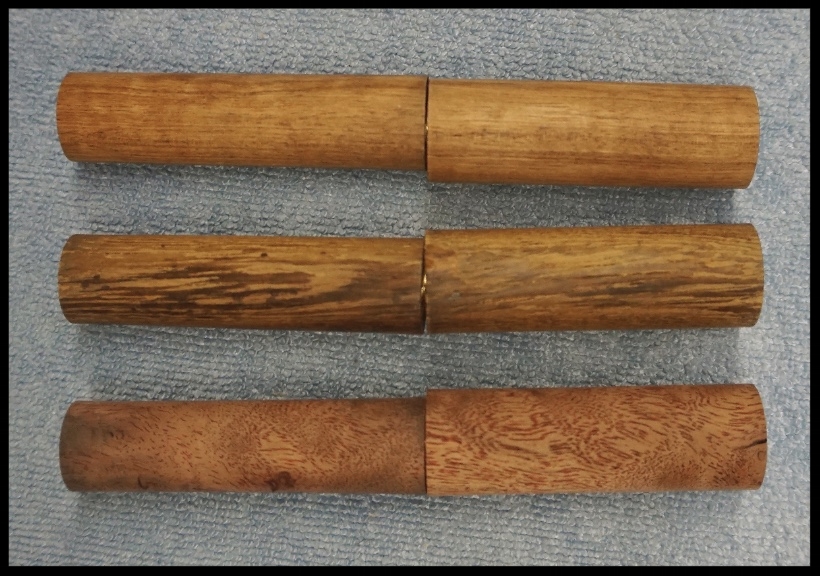 Scott begins with raw wood that matches the color of the band itself. He then continually shapes the wood to form the pen.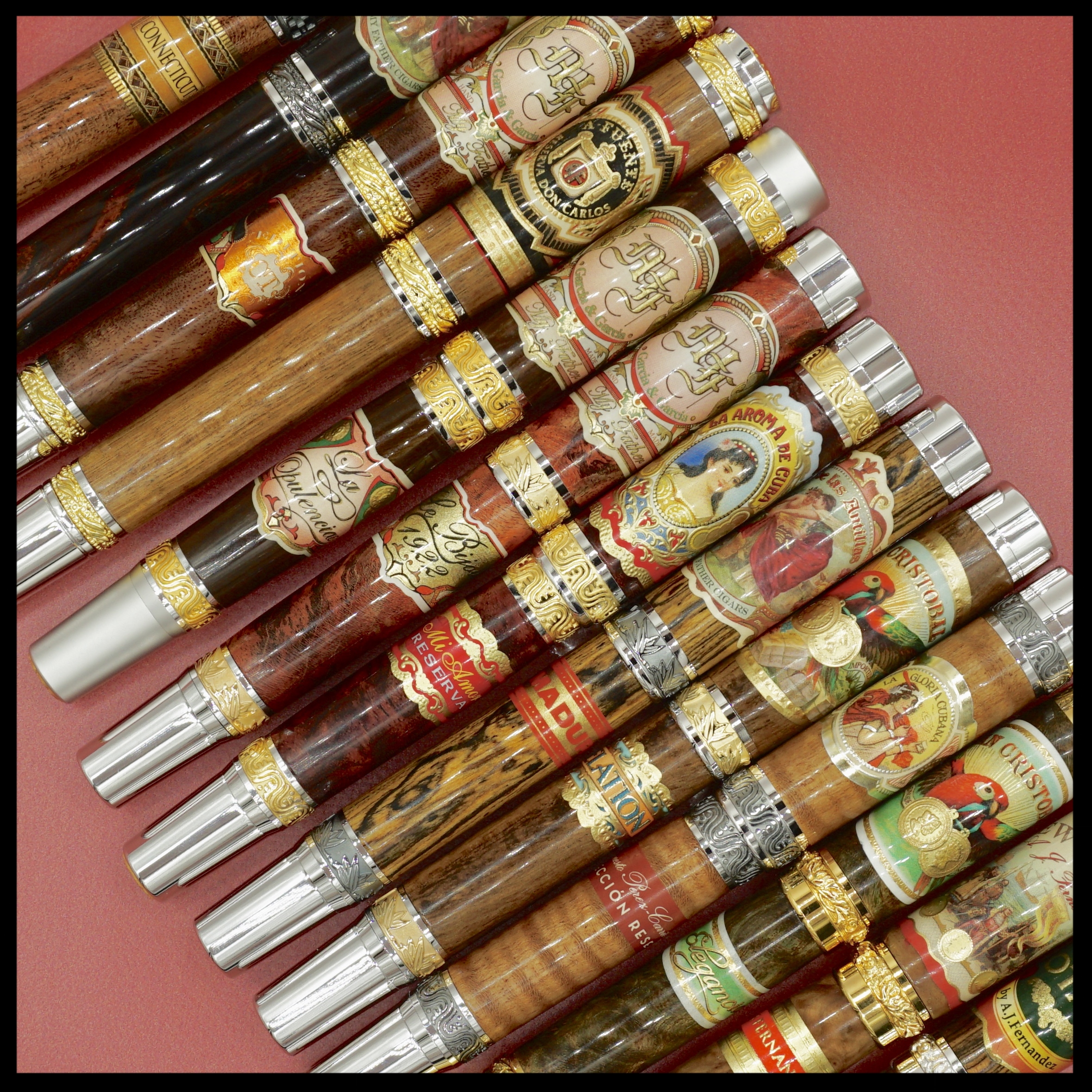 Scott then painstakingly creates the highly detailed artwork. Thirty coats of resin are applied and polished to a full 12,000 grit finish. The result is a well-balanced, expertly designed, exceptional writing experience. Meticulous engineering allows the cap to remain on the base of the pen and writing and ink cartridges are simple to replace.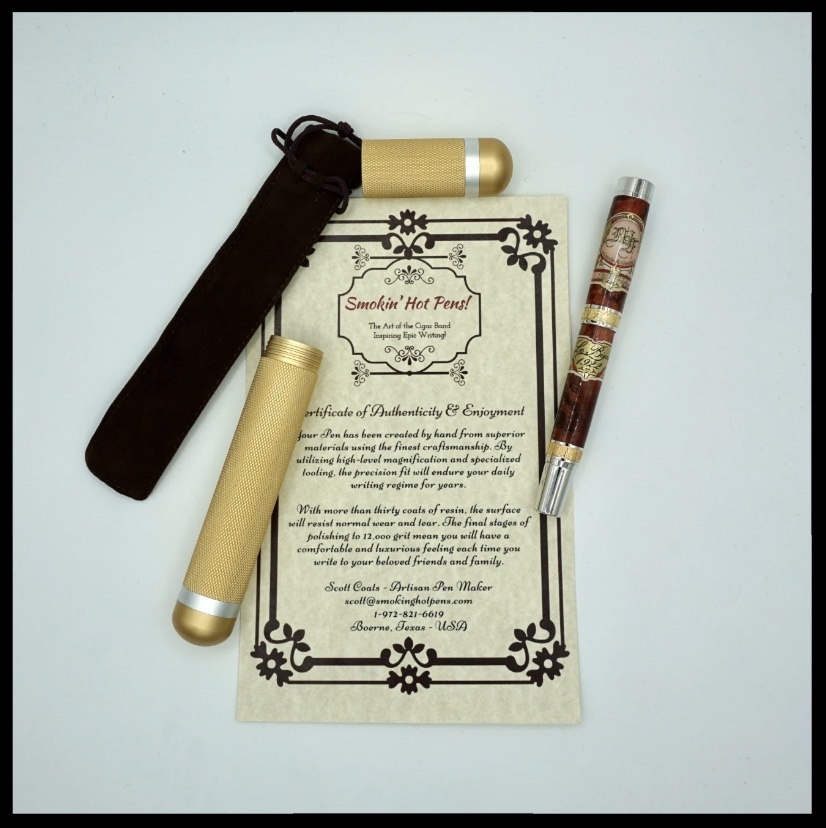 The Special Occasions and Ultimate Gift product lines are delivered in a black velvet sleeve within a luxurious gold-colored cigar tube and comes with a certificate of Authenticity & Enjoyment. The unboxing process is similar to opening a rare box of highly-prized cigars; it is an experience that is well worth savoring. The Cigar Band Series pens are available for the wholesale market and are perfect for special or corporate gifts. Without a doubt, they are an incomparable way of making a statement about who you are and where you are going.
Scott's pens are unique, yet many styles and options exist for choosing a bespoke pen for your personal handwriting endeavors. Materials range from gold and other precious metals, pewter, aluminum, wood, even carbon fiber. Inquiries are welcome for a custom cigar band pen for your favorite cigar! For those men and women who demand a precision writing instrument, Smokin' Hot Pens offers a fountain pen utilizing the finest German-made Jowo Nibs. The use of fountain or ball point mechanisms comes down to your own personal preference and writing style. Either option delivers a remarkable writing experience. For more information visit Smokin' Hot Pens.
Hand written note-taking has made an amazing resurgence in both the personal journaling and business worlds. If you are of a certain age, you will no longer be seen as a dinosaur for using a fine writing instrument. All the kids are doing it, so you might as well do it in style.